By Michael Bastasch
Right now, the world is about as warm as half the models predicted, but, remember, global surface temperatures were driven up a strong El Nino.
Climate scientist Zeke Hausfather compared the global average temperature record to climate model predictions.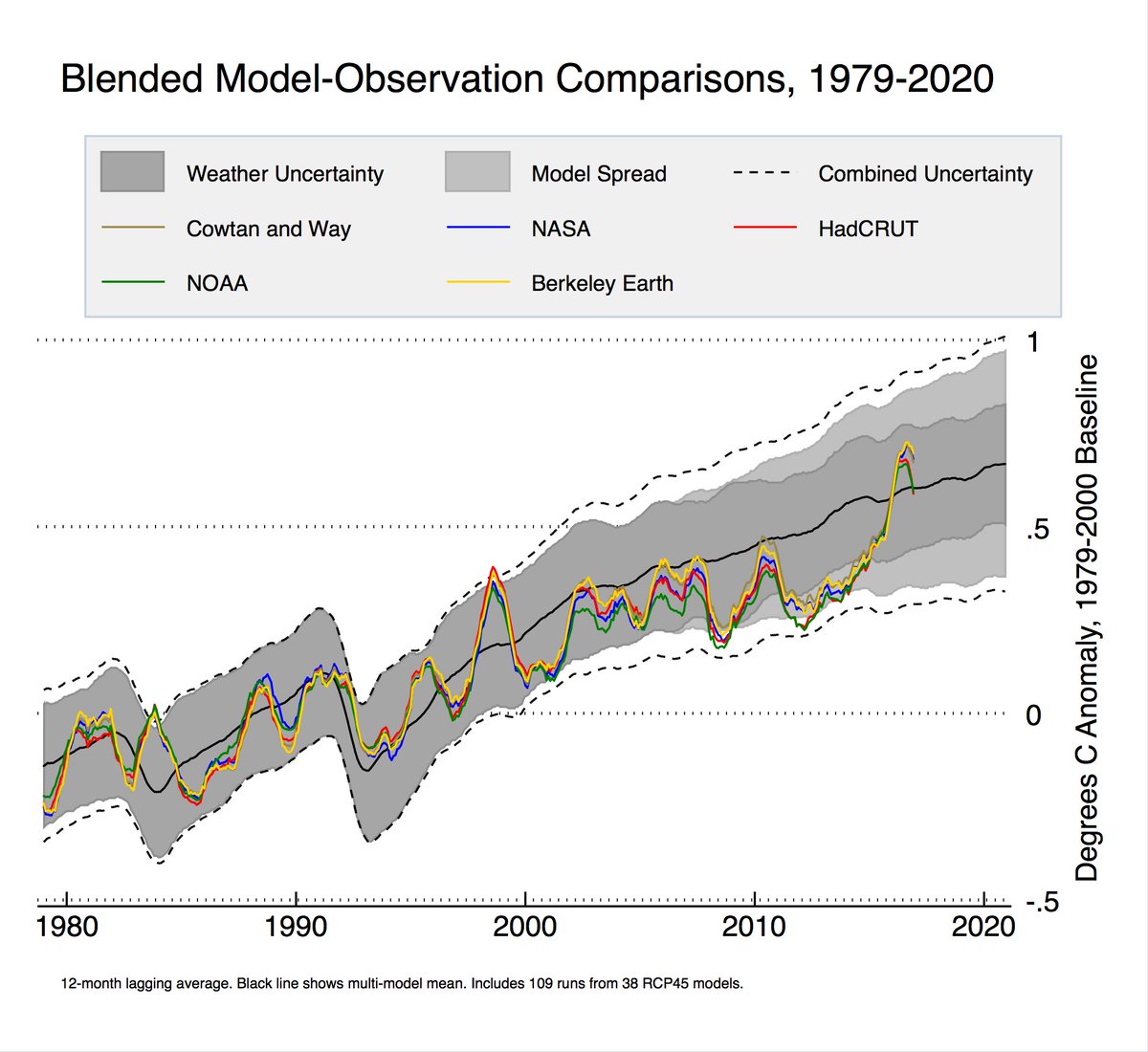 Climate models have consistently over-predicted global warming over longer periods.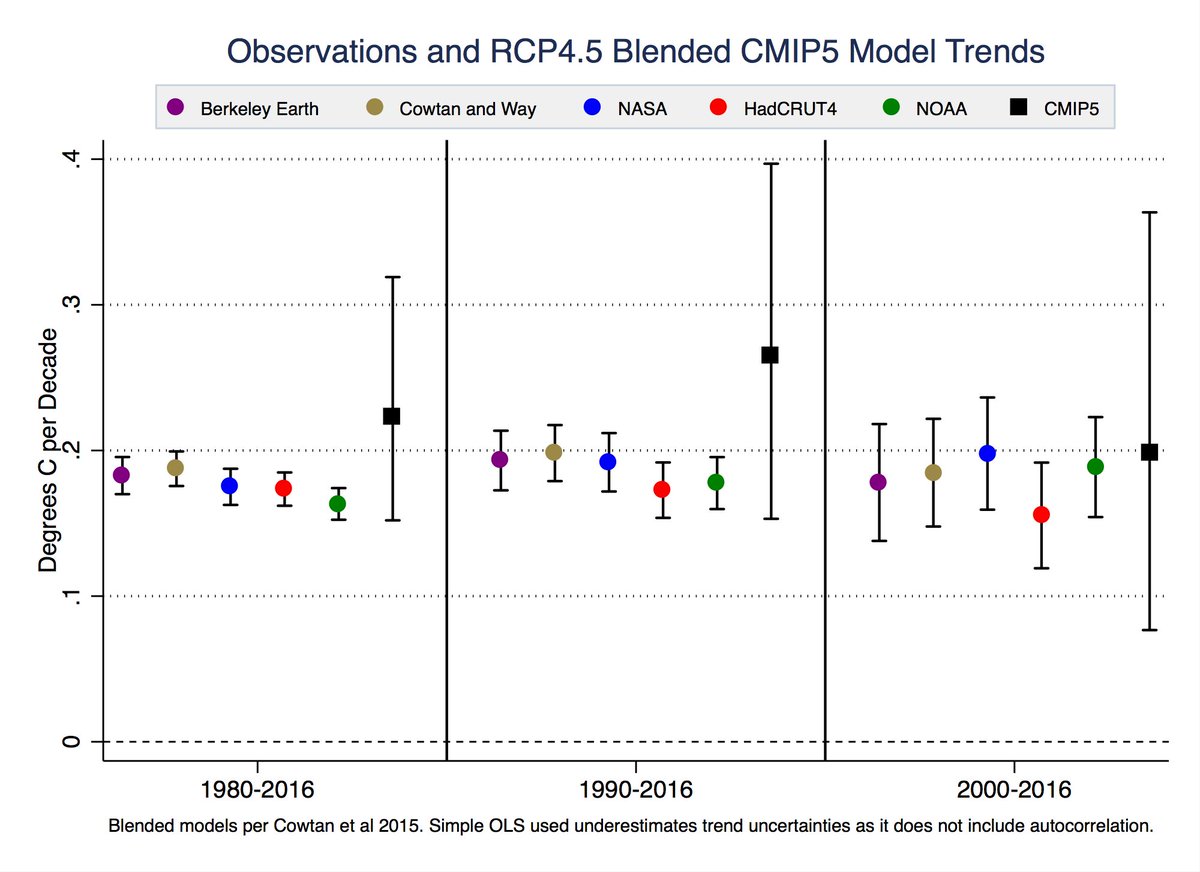 "Bottom line (which remains unchanged by the 2016 global temperatures) … climate models continue to look like they produce too much warming," Chip Knappenberger, a climate scientist with the libertarian Cato Institute, wrote in an email to The Daily Caller News Foundation.
"It took a near record strong El Nino event (i.e. natural warming event) to do this, and already, as the El Nino Fades the global temperatures are headed back to the lower-half of climate model projections," he wrote to TheDCNF.