With the rapid cooling now occurring in the global average tropospheric temperature, my previous prediction of a record warm year in the satellite data for 2016 looks…well…premature.
Here's an update of what the average temperature trend would have to be in the next 6 months for 2016 to tie 1998 as record warmest year in the 38 year satellite record: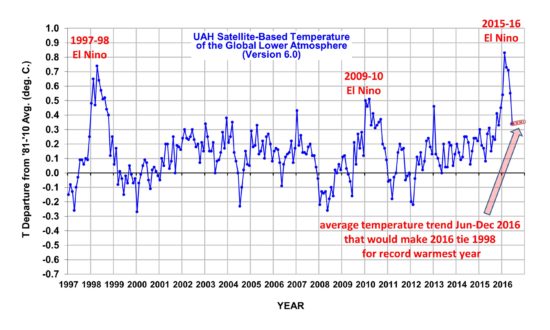 Basically, as long as the anomalies stay below the June value of 0.34 deg. C, 2016 won't be a record warm year.