High winds and freezing temperatures in Buffalo, New York on Sunday night left the owner of this car, Justin Yelen, with a treat on Monday morning: a thick layer of ice coating his entire car.
"Wind gusts of up to 47 mph produced huge waves on Lake Erie near Buffalo, causing the waterto spill over and freeze onto parked cars," ABC News reported. Needless to say, Yelen wasn't very pleased.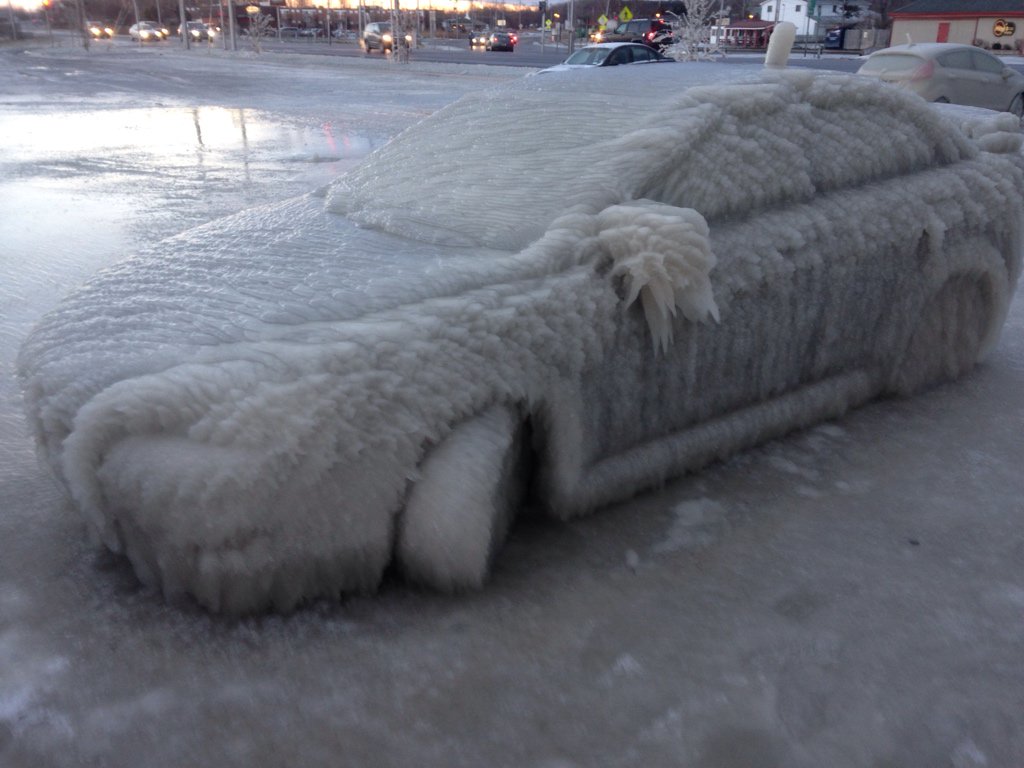 "I hope summer comes soon," Yelen told local ABC station WKBW. He left his car parked overnight in a lot next to the lake after having drinks with friends and deciding not to drive home. He told news reporters he would have to get rides from his parents until the car thawed out to see if will start or if he'll need to get it towed.
Photos and videos of the so-called "
ice car
" have since gone viral on social media.