Via: http://www.eenews.net/stories/1060045685
Diplomatic or deluded? Insiders say Trump won't ditch deal
By Jean Chemnick, E&E News reporter
Published: Monday, November 14, 2016
MARRAKECH, Morocco —
Excerpt: 
Skeptic: Expect climate reversals. 'It's about time!'
U.S. climate skeptics begged to differ.
"The body of evidence suggests one ought to expect that any executive action on this front from the past eight years will indeed face a sincere effort at modification or reversal," said Competitive Enterprise Institute senior fellow Christopher Horner, an outspoken opponent of Obama's climate policies, in an email.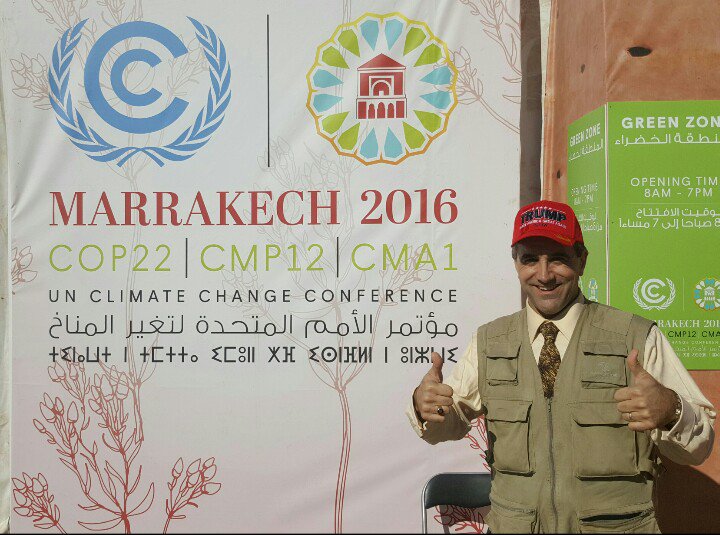 Marc Morano, who publishes the climate skeptic site ClimateDepot.com, said the president-elect was not only "the most strongly skeptical" Republican president or nominee ever but unlikely to be swayed by global pressure.
"Even going back to the 1980s, Trump's political philosophy was a form of 'America first' and not very supportive of international trade or similar agreements," he said.
Morano has attended these summits in previous years to tell participants the United States wouldn't make good on the promises the Obama administration officials made in the negotiating rooms. He arrives in Marrakech this week for events highlighting how "Clexit," as he's termed the U.S. departure from international climate efforts, would play out.
"Climate skeptics are back," Morano said in an email to E&E News. "They now control the House, Senate and … the Presidency. Expect both international and domestic climate agenda to be reversed. It's about time!"
Trump's transition team is mulling a strategy that includes departure from the Paris Agreement alone or from the broader U.N. Framework Convention on Climate Change. Leaving the underlying convention means the United States would no longer be party to Paris the following year.
That would be a 180-degree shift from the current U.S. stance on climate. Indeed, Obama was credited with helping to bring last year's deal home through persistent bilateral engagement with other countries, especially China.